Why Write?

I write because I must, something like an addict must have drink, or a smoke. It is more gentle, not as often or as externally demanding, but more an inner prompting to contribute, to create.
It began over 30 years ago with a gift I received of a journal. After I began writing I discovered that when I wrote, uncovered, buried or forgotten parts of me emerged. Not trivial things, but important aspects of myself that needed to see the light of consciousness to be either acted upon, purified, or purged. Writing became like a love affair with my hidden self, the self I had missed and was looking for externally. It was the self I had to repress in childhood to try to avoid the disapproval and anger of an emotionally wounded father—and instrument of my karma to give me much to write about.
In writing I have discovered my strength, that I have a voice and things I feel strongly about and want to share. Thus my personal reflections have evolved—as much as a selfish child evolves—to my desire to express myself to others. Not that my writing is selfless; far from it! Yet it is partly my desire to be of service and help others by my life's journey and whatever I know and aspire for.
When I write "well" it certainly isn't because of literary skill or great composition, or that I am a "wordsmith"—in my estimation, I am only a writer because I write—yet my definition of "well" is when my writing has feeling and passion and life. Good writing is my heart expressed. It is an offering of my love to you. I have the need to express what I think is important, useful, and beneficial to myself and ideally for you, the readers.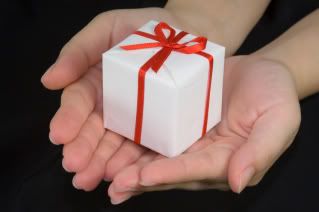 Writing is a relationship on many levels: to myself—my past, mind, heart and potential—my spiritual and personal growth ideals, and to whoever reads my words. It is very personal, in a small way like birthing a child, though I can certainly say an extension of who I am and what I stand for. I realize my limitations and that I fall short of my expressive hopes. I am, however, a work in progress. Although what I convey may not have the desired power or ability to speak a truth which needs to be expressed, I am confident my work is not in vain. Even the mighty oak, redwood, or banyan tree began as a sprouted seed.
In the highest sense if my writing is my love, then my love can be for love's sake, and not for any material purpose. Most importantly my prayer is that this be an offering of love my "maker" or my Lords, Shri Shri Radha Krishna, Shri Gaura-Nitai, and my worshipable gurus. And for better or worse, I share this with you, because I must.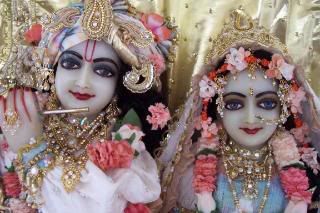 Login to post comments

1405 reads