Blogs
Please accept my humble obeisances.
All glories to Srila Prabhupada!
Hare Krishna, Jai Sri Sri Radha Bankebihari Ki Jai!
My Initiated name is Candra Das. I am a disciple of H.H Bhakti Tirtha Swami Maharaja. I am currently employed as a correctional counselor at Snake River Correctional Institution in Ontario, Oregon (Snake River Correctional Institution is located 11 miles east of the Idaho/Oregon state line). I have been employed with the Oregon Department of Corrections for 18 years.
Wouldn't you know it, the first time in over two years that I had no car (mine was having brake work done, so I'd left it overnight), I'd end up with not one but two commitments in the morning. As it turned out, I had to abandon one of them in order to do the other, but it all worked out.
Dallas Morning News,
Today being the appearance day of Bhaktivinode Thakur, we heard many of his wonderful qualities in this morning's class. He is worth taking shelter of for a number of reasons. Personally, I did pray to imbibe some of his ability to work in the world yet not be 'of it.' He served in the British court system in India and astonished them by his prodigious output of caseloads, yet this didn't prevent him from mainly focusing on his devotional writing and reading, his daily chanting, his raising a large family in Krishna consciousness.
Before taking to chanting the Hare Krishna mantra daily my wife used to smoke 2 packs of cigarettes every day.  But with the help of this mantra she quickly and easily gave up smoking.
Chantix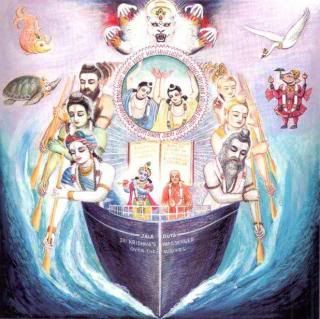 Someone asked me to share my Vyasa-puja (as the appearance day of one's guru is called in Gaudiya Vaishnava tradition) offering. While I didn't write a formal one this year, and mainly recalled the times I spent with him, I looked up an old offering I wrote on behalf of the Baltimore temple in 1998, and found it still expressing my deep feelings, though today, with even more urgency, not only for ISKCON devotees, but for all those who follow the teachings of Shri Chaitanya. Like my last "blog" on the modes of nature, this entry is rather long, but I hope you will keep with it, and that you will find it relevant. It expresses my hopes and prayers for deep and meaningful devotee relationships and the spirit of cooperation and understanding based on the teachings of our guru(s), saintly person's input (sadhu), while confirmed by Vedic scriptures (shastas) and one's purified heart.
Dear Srila Prabhupada,
Please accept our humble obeisances at your lotus feet, O great savior of the fallen souls. All glories to you and your divine mission, which we have been entrusted to carry out!
Though there are many holy days to inspire us, today is a day like no other. This anniversary day of your appearance in this world also reminds us of your appearance into our lives, as well as who we have become because of you. Though we follow the bhakti path imperfectly, somehow we are in Krsna's loving network. How amazing! Amazing grace! If you had not compassionately, valiantly, and determinedly come to the West, where would we be today? Upon what would the foundation of our lives rest? What standard would we use to evaluate the value or use of anything? Where would our consciousness be and in what direction would we be going? After our body's demise, what would be our ultimate destination -- the sum total of our life's endeavor and thought? We can only shudder to think!
ISKCON Prison Ministry
2 Vyasa-puja Offerings
Hare Krsna dear devotees,
Below are the first Vyasa-puja offerings of two inmate bhaktas. I hope they will bring you great transcendentally pleasure!
Your servant, Bhakti-lata Dasi
1) Offering of Bhakta Richard
nama om vishnu-padaya krishna-preshthaya bhu-tale
srimate bhaktivedanta-svamin iti namine
namas te sarasvate deve gaura-vani-pracarine
nirvisesha-sunyavadi-pascatya-desa-tarine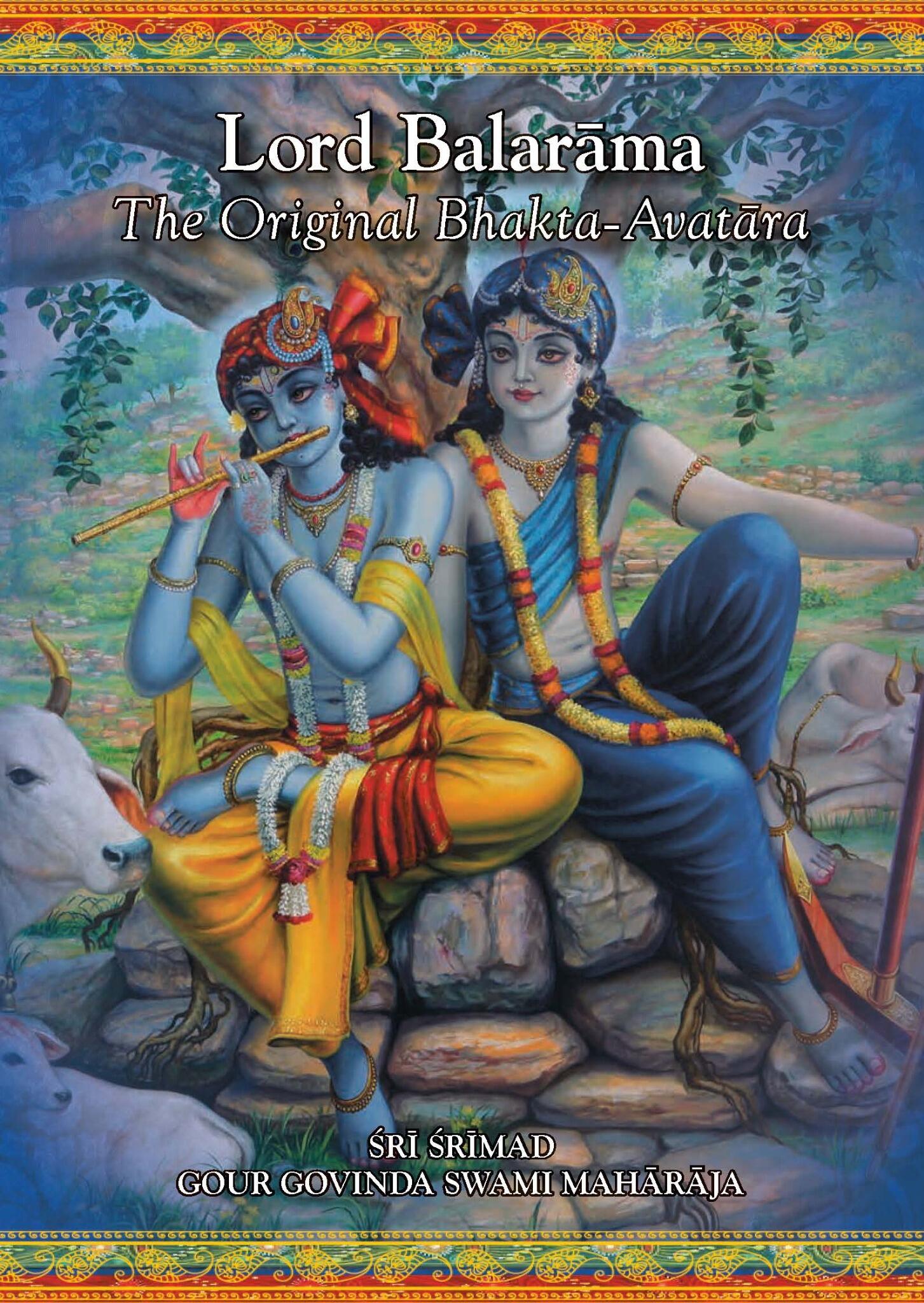 http://issuu.com/tvpbooks/docs/balaram_booklet New ebook all about Lord Balarāma!!  I edited the PDF so that it would include a table of contents and a clickable table of contents page, here https://www.dropbox.com/s/t5picfncyc8xjj1/Balaram_booklet_F_web.pdf