Blogs
Due to the extensive help from a large body of devotees here in Dallas the Govardhan Puja festival has been exceedingly grand this year. Here is a video of the cake mountain preparations.
Login to post comments

2542 reads
(this blog is recorded on the full page: quick time player needed)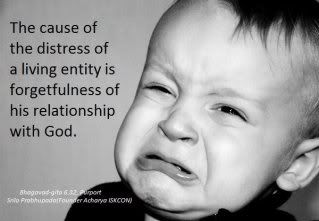 [reposted from 9-26-2012]
None of us want to be sick, and yet we all experience the occasional cold, flu, or something more serious. Some persons, like my wife, who have a weak immune system, deal with a body that is prone to catch whatever bug is going around. Having such a delicate bodily instrument, if they don't eat and sleep properly they become more susceptible to illness. Thus my wife is a much greater expert than me in understanding the benefits of sickness to her spiritual life and how the body can be a great teacher. Never the less, I have a few experiences that have helped me appreciate the value of illness. Having a background in Krishna consciousness and a trained philosophical eye and heart helps us see everything—even great reverses—in relationship to Krishna and bhakti. Illness can bring us to our knees in surrender and teach us the smallness of our existence (even Shrila Bhaktivinoda Thakur glorified ill health for this very reason, and he underwent many bouts of sickness in his life). I was reminded of this after I ate something at Radhastami that didn't agree with me, and have had the runs for the last 3 days. While not a pleasant experience on one level, I also practically experienced how sickness can be a helpful part of our spiritual journey.

(©syamarani dasi, used with permission; wwwbhaktiart.net)
[reposted from Oct 2009]

Often I have spoken
of matter's "naked form"—
its conditions upon us
or rather how our body
is subjected to tribulations,
conditions and diminishing returns
with misery sometimes
reaching such a pitch
that cruel death
seems a welcoming friend,
but "death" is only another beginning
as we take birth again
to pursue the same things repeatedly
looking to fulfill our spiritual urges
through external, physical bodies—
a vain hope against hope!
Then there is our internal
"naked form" of inner desires
unconscious before—
but now as a devotee
our "dark side" revealed:
(this blog is recorded on the full page: quick time player needed)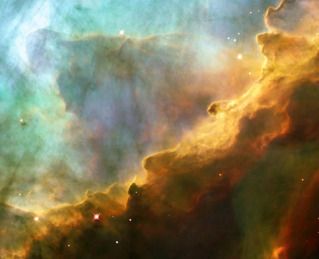 [One of my favorite poems—this one reposted from 08-16-2012]
Remembering my material sojourn:
Caught up in the waves of a Cosmic storm
ever-increasing change and uncertainty
swirling, frightening energy @ mind speed
lightening wind, amidst thunderous explosions
bewildered, I go all directions at once, but nowhere,
I'm desperate for stability, fulfillment, truth, peace
a lasting resting place with loving feelings
understanding who I really am through and through,
asking what's my relationship to life & the Universe
searching to find meaning in chaos and misery—
Login to post comments

4068 reads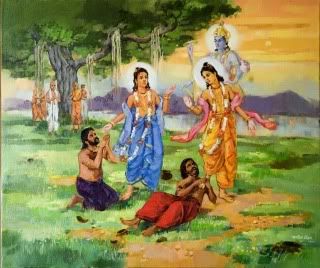 [Republished from 09-09-09]
I thought of this blog while offering mangal arotik (early morning public worship ceremony) at the Temple this morning which I do twice a week. During the years I lived in Temples I was mainly a pujari (priest who looks after the Temple Deities or forms of God) and cook. After so many years, I am quite comfortable in this arena and love the beauty of the altar, the Deities and their opulent paraphernalia, and of course the many services like bathing and dressing them. I also don't mind being in front of people, which pujaris often are, as in doing arotik and other public ceremonies like bathing of the Deities or abhishek. Whatever service I do, I try to do it on behalf of the devotees, praying for ever increasing devotion. I feel the years I spent in what was a very focused and intense service has given me much of my spiritual foundation, and "staying power" as a devotee.

Dallas Morning News,
Login to post comments

3247 reads

[Reposted and revised from March 3rd 2009]
What can I contribute to the family of the Earth, divided by gender, mentality, nationality, religion, or ethnic tradition?
By spiritual constitution we are all one--individuals of the same nature and family of God. By living in the material world we accept a false ego that tells us we are the material body, mind, intelligence and emotions, and that we should act for this limited self-interest. Our general conditioning is to believe we must compete with others for what we perceive as scare resources and facilities for survival and enjoyment.
At times we may feel like this: "How pitiful that although I believe in my own and everyone's spiritual identity, and have experience of myself beyond the perishable body, I am still affected by the same selfishness." Of course, it is a question of degree in how much selfishness we have, yet we are wired for survival, and have to learn the benefits of giving and then strive to increase our kindness.
I believe Srila Prabhupada really knew what he was talking about and had a close personal relationship with Krishna. I choose the bliss he has offered to anyone willing to serve and worship Lord Krishna and His devotees' lotus feet.
I feel very low and unfit to approach Krishna on my own strength so I will make the attempt through service to His devotees. "The servant of the servant of the servant of the Lord."
Login to post comments

4771 reads

For spiritual practice, the early morning
quietness, calm, lack of fruitive action
more than quantity, time's has a quality
like fragrant gold and pure magic
morning facilitates hearing, contemplation.
Like a blanket, darkness accentuates sound
we better hear the holy name, Hare Krishna
mind is less active, the newness of the day
at any age the morning is our excited youth
full of potential, promise, highest aspirations.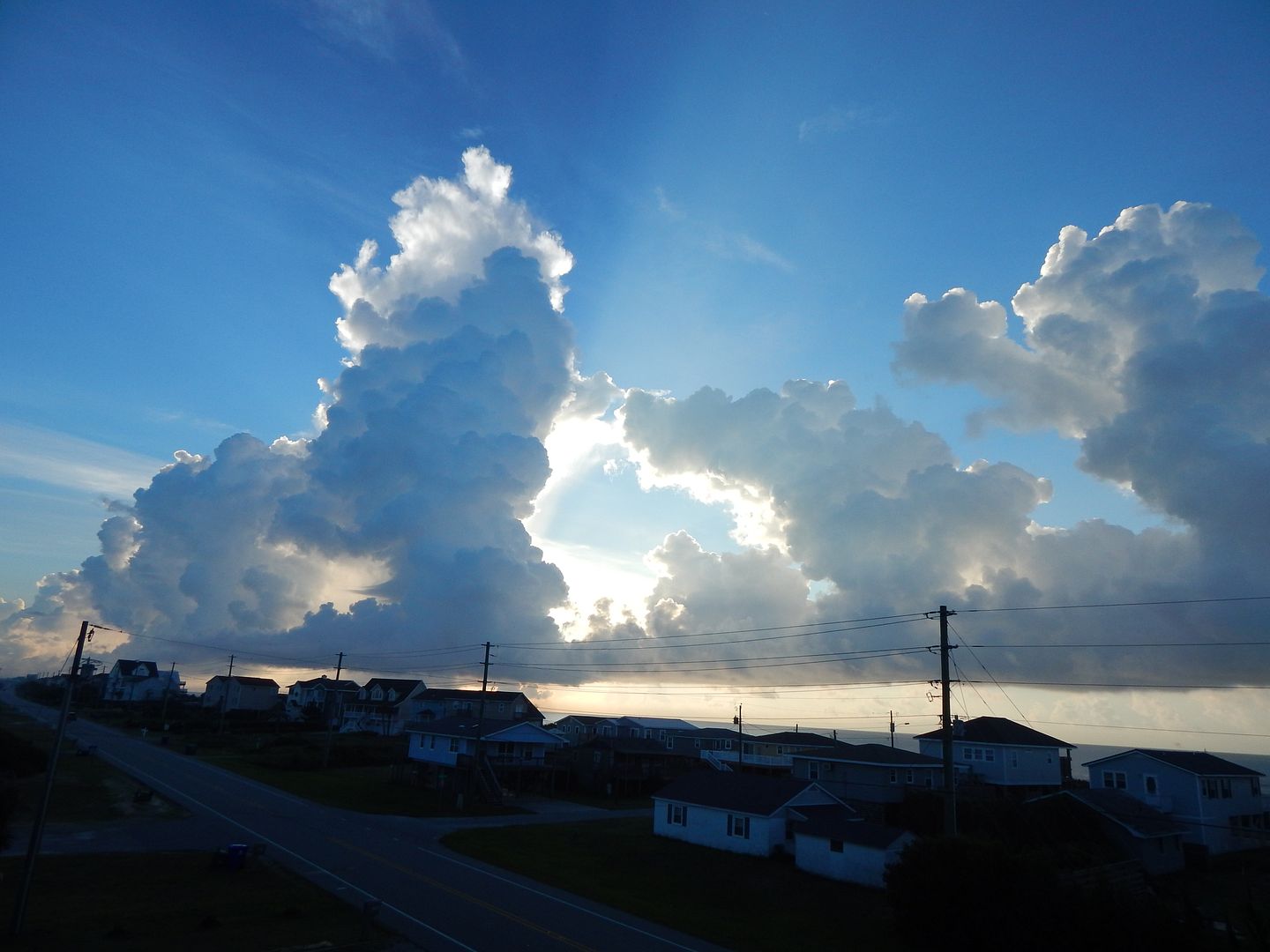 Amidst serene and scenic beauty
an island house getaway
observing vistas three stories high
visible water on two sides
crashing waves and calm waters
salt scented wind forever blows
the all-powerful sun runs the show
floating unimaginable tons of water
Login to post comments

6467 reads