Blogs
Dallas Morning News,
(this blog is recorded on the full page: quick time player needed; works best with Firefox or Explorer)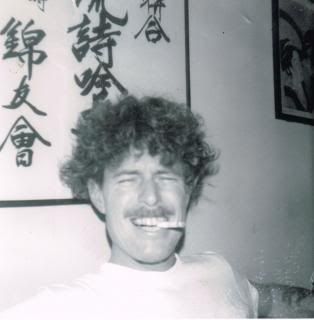 Two days after my birthday was my fathers', or June 24th. This year I wanted to share some snapshots in my relationship with him, in the hope that it might be useful to you in your journey of self-exploration, making peace with your past (if required), or in general, having a balanced psychology so favorable for spiritual practice. Dear reader, I am indebted to you for taking the time to read this, and to think about your own relationship with your parents. What does it tell you about the nature of the material world of (re)birth, disease, old age, death and disappointment, and the importance of receiving the saving grace of spiritual knowledge and bhakti practices to uncover the eternal life of the soul?
I was running a preaching center on O Street in Washington D.C. in 1986. After leaving Baltimore with Maha-nidhi Swami to travel and preach, after some time I felt it would be a natural move to stay there. I had a small staff which fluctuated between 1 or 2 devotees. I also received some morale boosting, and financial support from the near-by Potomac MD, Temple from which devotees sometimes visited to chant, preach, or help cook. We held three feasts a week, mainly attended by college students and young people in the area. All was going fine for a few months after I settled in, and then, one afternoon between feasts, I felt like something ominous was in the air. It was a typical August sunny, muggy day, nothing unusual but this feeling. Although I couldn't put my finger on the possible reason, I prayed for clarity to understand. As I was lost in thought, the ringing of the phone startled me. It was Barbara, my father's current wife. She told me that my father had committed suicide by shooting himself in the head.
A long silence ensued. I didn't have a personal reaction, being in shock, and besides, I wasn't very good at dealing with others in such matters of intense sorrow. I was at a loss for words, thinking more about her, than for myself. Even today, it seems so inappropriate and trite to say things like "sorry for your loss," or any number of socially correct statements. Finally, I was able to thank her for letting me know, and told her how sorry I was. Our conversation was awkward,
(this blog is recorded on the full page: quick time player needed; works best with Firefox or Explorer)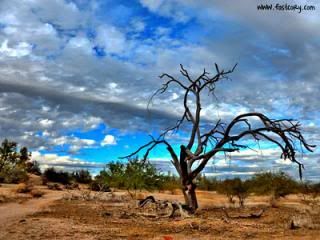 Are you ready to be free (?)
it doesn't mean being a tree—
you laugh, but our body is the same—
we're forced to choose survival,
for the tree, growing to the light
thinking that this is life's purpose,
and we're forced to be human
identifying with race, gender, age
mental likes and dislikes—physicality.
If we could only realize our self
the simple truth of spiritual existence
not defending what can't endure:
our conception of material identity
Dallas Morning News,
(this blog is recorded on the full page: quick time player needed; works best with Firefox or Explorer)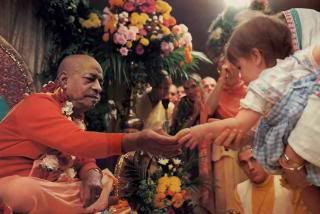 While we often hear Shrila Prabhupada's statement that "our relationships should be based on love and trust," we don't often expand on how this can be created and maintained. One process I have found helpful is something we teach in our relationship seminars, namely the practice of checking the balance in the "Emotional Bank Account" that we have with another person—do we have a surplus of positive emotions, or are we overdrawn, in the red?
This is a metaphor that Stephen Covey [The Seven Habits of Highly Effective People] first came up with to describe "the amount of trust that's been built up in a relationship." This statement really piqued my curiosity and interest in his work, and after scrutiny, dovetails nicely as a support to putting into practice Prabhupada's aphorism. Just as we have bank accounts to keep our money in, we also have "bank accounts" to store our "emotional capital" or the energy that sustains or strains (if it becomes depleted) relationships.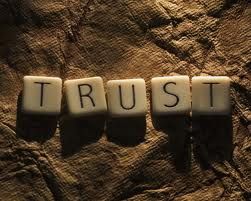 We could also consider this capital like a trust meter, and trust is the basis of reciprocal loving dealings. Very few people love unconditionally, but most of us require more positive interactions (deposits), than negative ones (withdrawals), to stay, or be happy, in a relationship.
The other day I felt that things kept going wrong, and I began to mentally blame everyone around me for the dissatisfaction I was feeling. At a certain point, however, some insight kicked in that it might just have something to do with me and my outlook. When I thought of how unsympathetic I'd been to several different friends and co-workers, I felt bad. After work I went to the temple to chant on my beads, hoping that the chanting would put me back on course.
Dallas Morning News,
Dallas Morning News,
(this blog is recorded on the full page: quick time player needed; works best with Firefox or Explorer)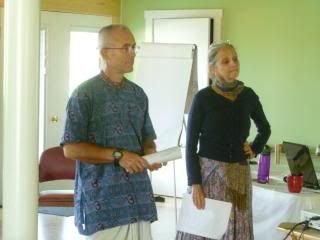 My wife and I are traveling to the devotee farm community, Gita Nagari, near Port Royal, PA this Thursday to assist other members of the Grihastha Vision Team facilitate a couples' retreat this weekend (June 7-9). In preparing for our part of the retreat, I'm naturally thinking of what makes a successful marriage and relationship. What might be some helpful tips, like sutras or codes, seeds to plant, that will ideally give rise to reflections on how to grow, nurture, and implement them? In many people's experience, solutions to life's varied problems are often simple to explain, but more difficult to carry out. However, where there is a will, there is a way, combined with prayer and a good support system.
Before I explain them in a little detail, let's cut to the chase, by listing all four tips:
Tip 1: Be committed to personal growth work and the introspection it fosters in order to become the best person you can. Work on letting go of those parts of your conditioning that are unfavorable for having happy, healthy, and meaningful relationships. In short, "Know thyself," or your strengths and weaknesses, and strive to improve for everyone's benefit.
(this blog is recorded on the full page: quick time player needed; works best with Firefox or Explorer)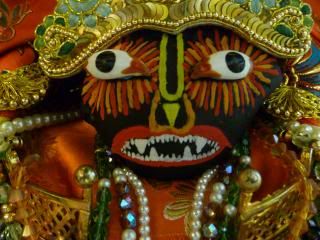 Shri Nrisimhadeva's appearance is one of my favorite holy days. His lila is so illuminating and important. Though I wanted to prepare this offering by the actual day, it wasn't meant to be--occurrences and other duties diverted me--and yet, that is also part of the teaching: to see everything in relationship to God and to keep a humble service mood throughout. Whether pulling weeds and planting, or having one's car battery die--everything is instructive. In this case, reminding me to keep my devotional creeper free of "weeds", and that I must recharge my batteries with spiritual practice. May the fire of spiritual life burn brightly in our hearts and souls!
Unusual life events
intersect with special days
strange creatures prepare us
emerging from the ground
shedding their skins to fly
teaching us to transform
if we want to dwell in the sky
realizing our true self
keeping our purpose in mind
always vibrating the primal sound
the great chant for deliverance
17 year cicada's ballad serenades
Lord Nrisimhadeva's appearance.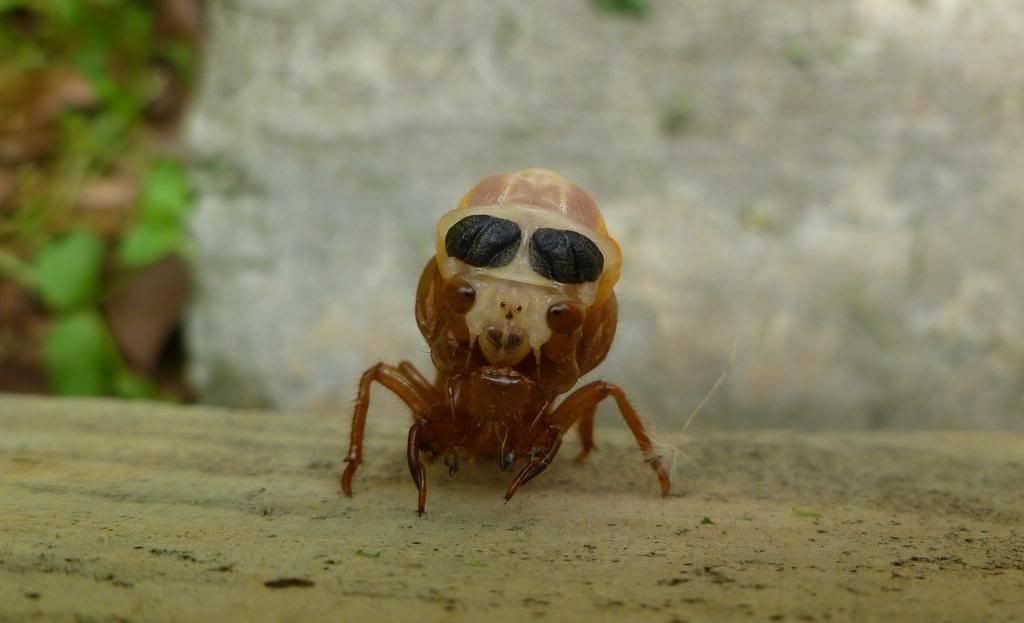 Eerie sounds like alien starships
reminding us of the extraordinary
half man, half lion incarnation