Blogs

Dallas Morning News,
Login to post comments

3295 reads

[Reposted and revised from March 3rd 2009]
What can I contribute to the family of the Earth, divided by gender, mentality, nationality, religion, or ethnic tradition?
By spiritual constitution we are all one--individuals of the same nature and family of God. By living in the material world we accept a false ego that tells us we are the material body, mind, intelligence and emotions, and that we should act for this limited self-interest. Our general conditioning is to believe we must compete with others for what we perceive as scare resources and facilities for survival and enjoyment.
At times we may feel like this: "How pitiful that although I believe in my own and everyone's spiritual identity, and have experience of myself beyond the perishable body, I am still affected by the same selfishness." Of course, it is a question of degree in how much selfishness we have, yet we are wired for survival, and have to learn the benefits of giving and then strive to increase our kindness.
I believe Srila Prabhupada really knew what he was talking about and had a close personal relationship with Krishna. I choose the bliss he has offered to anyone willing to serve and worship Lord Krishna and His devotees' lotus feet.
I feel very low and unfit to approach Krishna on my own strength so I will make the attempt through service to His devotees. "The servant of the servant of the servant of the Lord."
Login to post comments

4819 reads

For spiritual practice, the early morning
quietness, calm, lack of fruitive action
more than quantity, time's has a quality
like fragrant gold and pure magic
morning facilitates hearing, contemplation.
Like a blanket, darkness accentuates sound
we better hear the holy name, Hare Krishna
mind is less active, the newness of the day
at any age the morning is our excited youth
full of potential, promise, highest aspirations.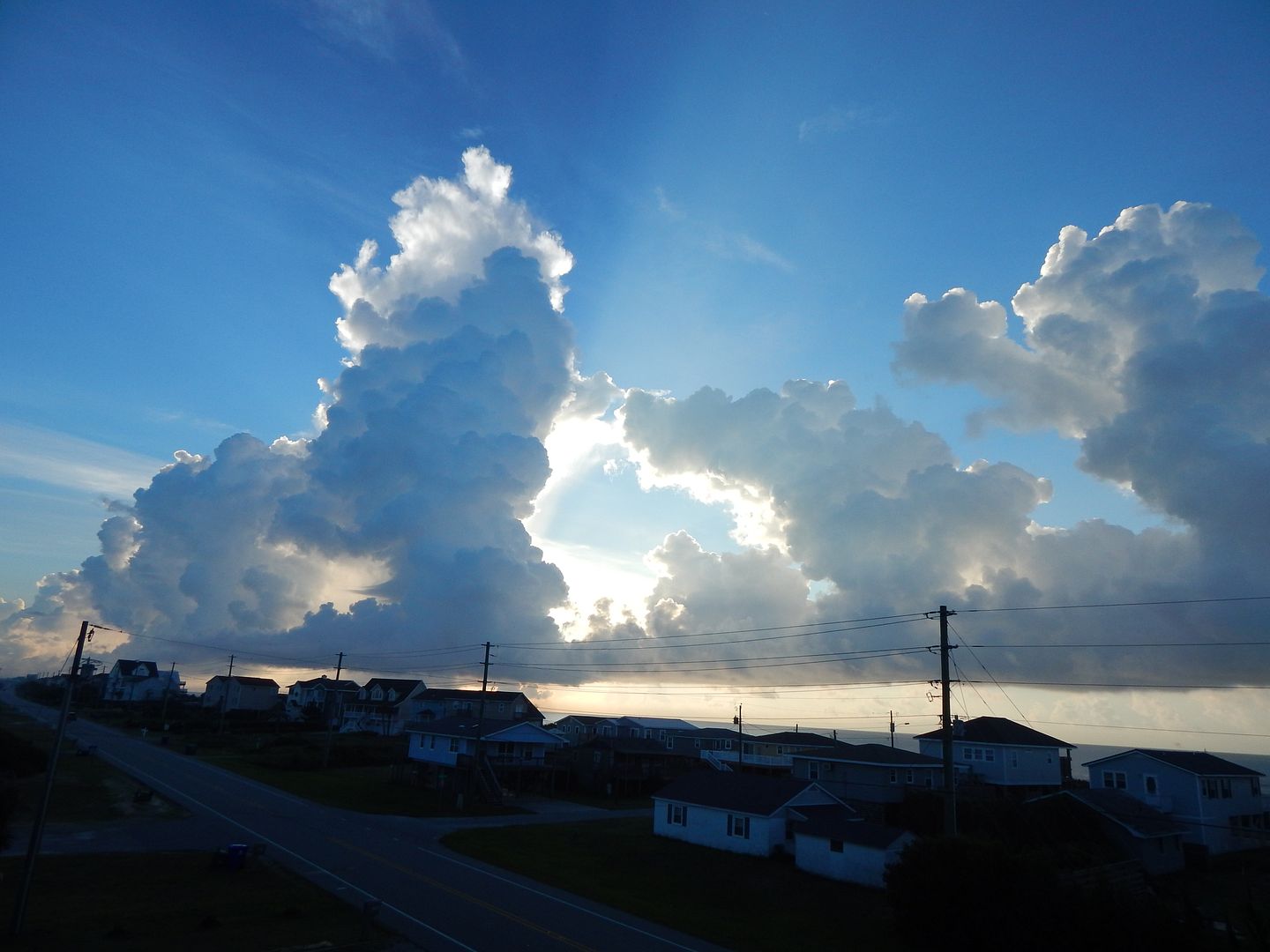 Amidst serene and scenic beauty
an island house getaway
observing vistas three stories high
visible water on two sides
crashing waves and calm waters
salt scented wind forever blows
the all-powerful sun runs the show
floating unimaginable tons of water
Login to post comments

6511 reads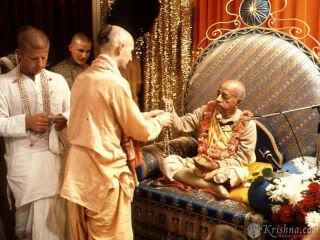 [republished from 08-15-2009]

When the student is ready
the guru is sent to help--
by the grace of Shri Krishna
our spiritual life revived.
Wandering by karma
throughout the vast Universe
sometimes as a great demigod
down to a lowly bug.
The Grihastha Vision is hosting its 3rd annual Couple's Retreat, October 2nd to 4th 2015, at the Gita Nagari farm. Married and engaged couples are encouraged to attend who would like to deepen their connection to one another and to their spiritual practices. This is a special opportunity to nurture your relationship in a lovely country setting and spiritual environment with other couples similarly focused.
Login to post comments

4274 reads
(this blog is recorded on the full blog page: quick time player is needed; works best with Firefox or Explorer; if you are using Google Chrome it will automatically play, so if you don't want to listen, mute your speakers.)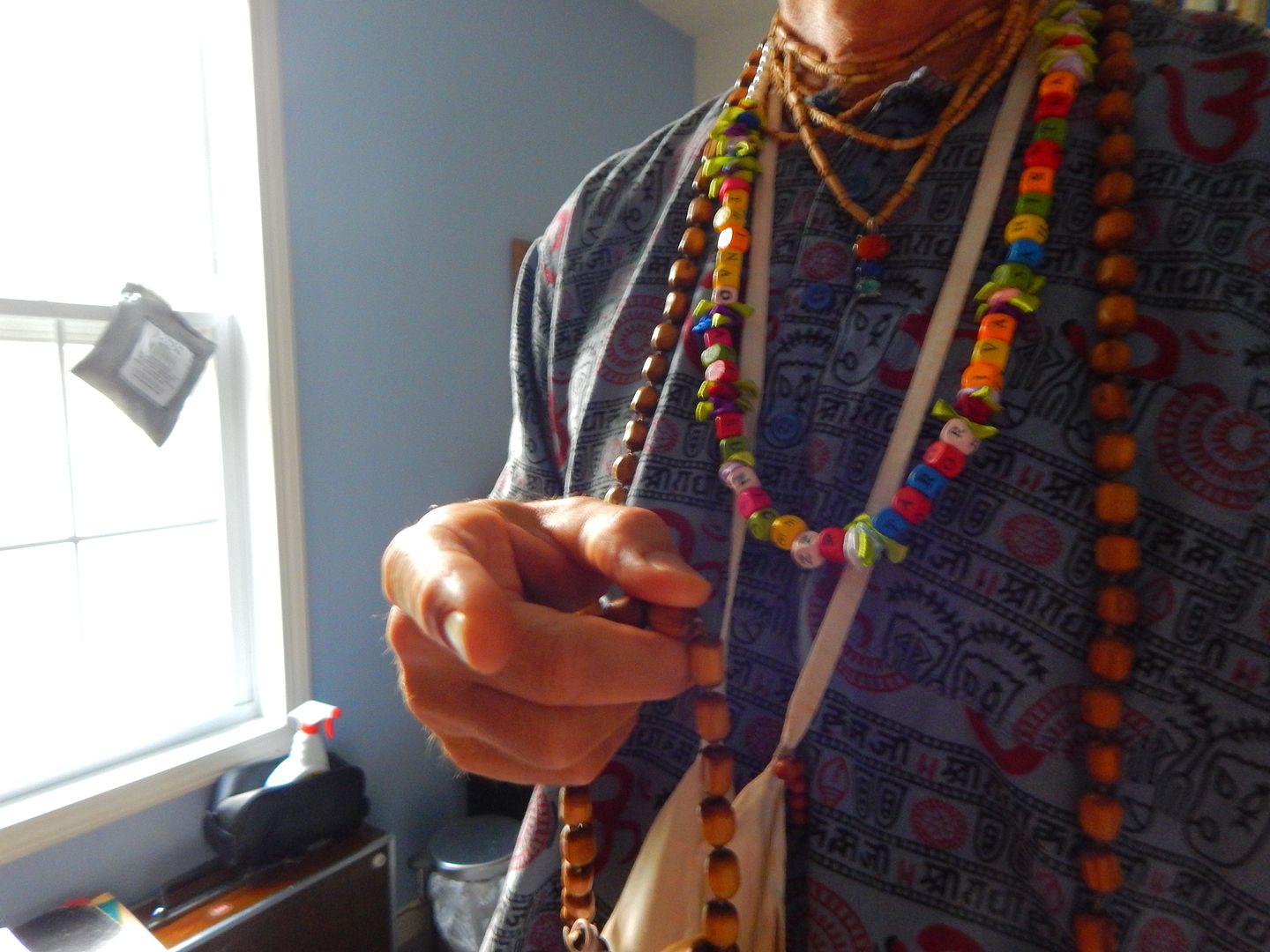 Part I
Many devotees struggle with chanting on their beads (japa). Some devotees make a big endeavor to come to the standard of chanting 16 rounds with the goal of initiation, and then after initiation, find it too much work, and give it up. While I have been steady at my chanting since I took it up—which I consider has kept me a devotee—I can't say it has often been of a very good quality. At times it has been very challenging to continue the practice—yet I did.
Lately, I have been going deeper with my chanting by daily setting the intention to actually hear, and to chant purely, while endeavoring to be present to hear one mantra, or concentrating on one bead, at a time, and praying constantly for help. I must say this has made a startling improvement in my experience, though it takes continual effort, and my focus comes and goes. I had a very profound experience of this as I prepared for a wedding talk I recently blogged about, and I am continuing to build on that.

I think we forget, or don't know, what chanting is, that it's a prayer to make spiritual progress by taking full shelter of the Lord, like a child crying for its mother—an absolute feeling of dependence and seeking shelter.
Login to post comments

3151 reads
(this blog is recorded on the full blog page: quick time player is needed; works best with Firefox or Explorer; if you are using Google Chrome it will automatically play, so if you don't want to listen, mute your speakers.)


(picture from http://lotuseyesphotography.com/)
As an introduction to the Seven Marital tips, I would like to suggest the essential concept of the "trinad api marriage." This is a relationship based on mutual humility, tolerance, and respect and is the spiritual basis for a successful marriage. All the other marriage tips that follow can be seen to revolve around this verse spoken by Shri Chaitanya Mahaprabhu. "One who thinks himself lower than the grass, who is more tolerant than a tree, and who does not expect personal honor but is always prepared to give all respect to others can very easily always chant the holy name of the Lord [or remain in a happy, spiritually vibrant, marriage throughout their lives.]
All devotees are recommended to wear this verse around their neck. In a similar way my wife and I recommend that all married couples wear this verse around their necks and think of how to apply it in their marriage, in their life, and in devotional activities. In a marriage we honor and respect one another as devotees (or as souls) and do our best to see to the ultimate welfare of our spouse and family according to their nature. Love and trust, given not only by Shrila Prabhupada but by many marriage authorities, are important qualities for long lasting, fulfilling, relationships. For this discussion, I would add that love and trust come from each person practicing the qualities of humility, tolerance, and respect. These qualities give life to our spiritual practices and marriage. Please keep this in mind as you hear the following simple, though profound, marital tips.
Login to post comments

3634 reads
For those of you who read the previous IPM NEWS, you will remember that inmate bhakta, Richard Chase—affectionately nicknamed "Krishna Kirtan"by Sarva-drik prabhu—was very well situated in a prison in Petersburg, Virginia where he had started what became a very successful and popular Hare Krishna program at the chapel library. Last year, however, he was transferred to a prison in Lisbon, Ohio where the chaplains were quite inimical toward Krishna Consciousness and who prevented him from starting a Hare Krishna program at their chapel.
Login to post comments

3105 reads