Blogs
Dallas Morning News,
Dallas Morning News,
this blog is recorded on the full page: quick time player is needed; works best with Firefox or Explorer; if you are using Google Chrome it will automatically play, so to not listen, mute your speakers.)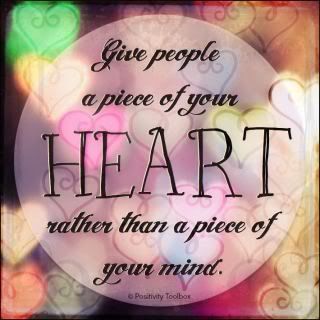 All there is in existence is Krishna, which includes His unlimited expansions and energies. I have experienced how seeing everything externally and internally as different types of energy can be helpful in life and service. I am speaking about developing sensitivity to what we are taking in, or being affected by, and what we are giving out, focusing on, or contributing…I will explain. The soul is one type of energy, matter another. Let me direct you to two Gita verses which show the broadest divisions of matter and the soul which animates them, [Bg 7.4-5]: "Earth, water, fire, air, ether, [and the components of the subtle body of] mind, intelligence and false ego – all together these eight constitute My separated material energies. / Besides these…there is another, superior energy of Mine, which comprises the living entities[the souls]who are exploiting the resources of this material, inferior nature."
All living physical bodies are a particular combination of material elements (energies) revolving around the mind, uniquely combining together to facilitate the desires and destiny (karma) of the soul. Of more importance for this blog is that not only is the body energy, but it is an energy generator and receiver. We have to be careful of what we allow to influence us as we endeavor to be absorbed in spiritual consciousness. Here I am going to emphasize the importance of what we focus our mind on even when we may be externally engaged in devotional activities or visiting a temple or holy place.
Our intentions, or reasons for acting, are all important, as is what we are thinking about, or are focused on while chanting the holy name or engaging in any of the nine main limbs of bhakti (hearing, chanting, remembering Krishna, etc.) This mental culture of bhakti is sometimes assumed to be in place, yet neglected, especially if we are very busy or rushed for time, don't have a good spiritual foundation, don't regularly study and hear the philosophy of bhakti, or have developed bad internal habits. I am speaking from personal experience.
(this blog is recorded on the full page: quick time player is needed; works best with Firefox or Explorer; if you are using Google Chrome it will automatically play, so to not listen, mute your speakers.)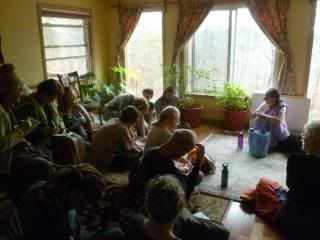 My wife, Archana-siddhi, a veteran facilitator of the wildly successful japa retreats of some years ago, presented a class on japa at our small temple. After our signature arotik and kirtan with guitar, mandolin, and vocal harmony, she began her talk in her favorite facilitator style by asking the class to write down why they chant japa. Fortunately, as she discovered by asking, everyone present chanted japa on their beads at least some days if not regularly. Then, as she had hoped, we all found the shared answers inspiring, hearing some perspectives we hadn't considered in the exercise, but thoroughly appreciated.
While we generally cite certain verses in Vedic scripture proclaiming that Shri Chaitanya, the avatar for this age, came to propagate the congregational chanting of the holy name, chanting japa is a very important aspect of the life of a sadhaka, or spiritual practitioner in Gaudiya Vaishnavism. Lord Chaitanya and his followers all took a vow to chant a certain amount of japa. The general principle is to always remember Krishna and never forget him, and it could be argued that the holy name is the same whether in kirtan or in japa—and for many devotees, kirtan is easier to do than japa—which brings us to today's topic, of why should we chant japa.
Those who chant 16 rounds of japa on their beads find it takes from 2-3 hours, so why can't we just do kirtan for that time? Certainly we can do that if we have a taste, and yet, we find that new initiates take a vow to chant a certain amount of rounds of japa, rather than to do a certain amount of kirtan. From this we can conclude that chanting japa is not less important than kirtan. Many of the leading kirtaneers consider that their focused japa helps the purity and taste of their kirtan.
Right now I'm looking for editing/proofreading jobs in English language, preferably related to spirituality. Full CV available on request.
Dallas Morning News,