Blogs
Dallas Morning News,
The time I spend chanting the Maha-mantra in the quiet early mornings is one of my most favorite times of the day. It is that special time spent in direct association with our dear Lord Sri Krsna. But there are days when I don't feel anything special, that even in this most auspicious transcendental activity, I feel alone, and oh, so far from my dear Lord. When this happens, it is easy to wonder if I am actually receiving His mercy; if there is purpose to my chanting or if I am just wasting my time.
By Srila Prabhupada and Lord Caitanya's infinite mercy, here all the books and material distributed from the Alachua, Florida IPM office in 2013:
Prabhupada's Books total: 2,717
Magazines (10 to 50 pages): 864
Small: 816
Medium: 242
Big: 311
Maha-Big: 484
Books by other devotee authors: 332
BTGs: 758
Audio tapes: 104
CDs: 343
DVDs: 24
Japa Mala Sets: 97
Neck Beads: 25
GRAND TOTAL of all Books and BTGs in 2013: 3,807 !!!
(this blog is recorded on the full page: quick time player is needed; works best with Firefox or Explorer; if you are using Google Chrome it will automatically play, so to not listen, mute your speakers.)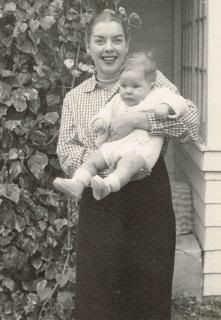 (Fast forward sixteen years from the marriage spoken about in part 1.) This seemed like any typical San Francisco summer morning, foggy and cool, but it was anything but normal to Chris, who was going to do something he didn't want to do, while his Dad, Johnny, was happy. They were driving to the courthouse for a divorce settlement. Parking, they walked up the stairs and into the building. John found the appropriate courtroom and they took their seats to wait their turn. Chris felt sick to his stomach and wished he could just run away, but knew he couldn't, so instead, he retreated deeper into himself. It was like he wasn't even there. Disassociation was how he survived childhood and it had served him well. While a good temporary protection strategy, it was a poor way to live at all times. Later in life, Chris would find his biggest challenge was learning to be present, and to feel, whether sadness or love, but depression became a way to be numb, though it gradually became his clue that something was wrong, very wrong.
For all practical purposes, the memory of this courtroom experience was gone, buried under the debris of pain and disappointment. He only knew it happened on the rare occasions his dad recounted how proud he was hearing that Chris, when asked by the judge, wanted to live with his father—which was totally untrue. Even though Chris couldn't remember the last time his dad beat him, he still was afraid of him and on guard in case his father would become angry and hit him, so he didn't speak his mind at court, or for that matter, much at all.
(this blog is recorded on the full page: quick time player is needed; works best with Firefox or Explorer; if you are using Google Chrome it will automatically play, so to not listen, mute your speakers.)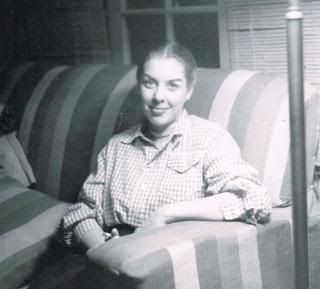 Pattrica Ann Bailey stared mindlessly at the passing scenery as she sat in the moving train. She felt relaxed and glad to be away from Chicago and what seemed like a fixed future. In fact, the more miles away from the "Windy City," the better she felt. While a fiercely independent and critically intelligent young woman, she couldn't stand up to her mother Peg—still, after all these years! Patt (with two t's please) had joined the Navy during the Second World War to escape her mom's watchful eye, and even married, but then, after only a year she had to get a divorce. Her—now X—husband shocked her by revealing that he liked men better than girls and had no feelings for her. Thus, she was forced to return home in shame.
Although she had a very high IQ, Patt could be impulsive and over emotional at times. Thus her mom had never quite trusted her decisions, and was worried about her future. To "help" her daughter make a better choice in picking men, she invited a good looking, wealthy, navy captain over for dinner. He was nice enough Patt had thought at first and so they began dating. Before she knew it she was engaged, which she had agreed to do at the insistence of her mom. And the major problem was not only that she didn't love him, but as she shared years later, "He was boooor-iiiiiing," and Patt had a weakness for exciting men and doing fun things her mother didn't approve of.
Dallas Morning News,
Dallas Morning News,
Śrīla Prabhupāda's kirtan leading was always very meditative, deep, and focused.   He would often end in a crescendo but it was steady, long, and unrushed. 
Dallas Morning News,