Karnamrita's blog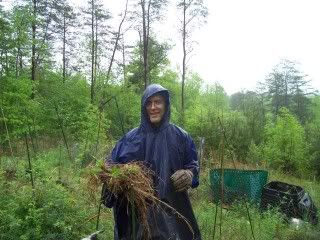 My wife and I "own" four acres of land (the bank thinks they own it, though it really belongs to Krishna) in the foothills of North Carolina. It is near to Hanging Rock State Park (one hour north of Winston-Salem).
This country area is quite beautiful, the peaceful environment conducive for spiritual practice. After living in the suburbs of Baltimore for 14 years, an unbelievable opulence is having all spiritually minded devotee neighbors.
Sometimes I go down to the bottom of our land and chant, read or just commune with nature. Here is a poem I wrote during one such occasion:

We just observed the "birthday" celebration (or appearance day as we say, since there is no birth or death for the soul) of Shrila Prabhupada, the founder/acharya of ISKCON.
The appearance day of the Guru is called, Vyasa-puja, or the worship of the representative of Vyasadeva. Vyasa is considered an empowered incarnation of God, who compiled the Vedic literature for this current age of Kali.
Traditionally disciples write homages to their guru on the Vyasa-puja day to help them remember their debt of gratitude for their guru for giving them the gift of Krishna consciousness. I thought I would share my offering to Shrila Prabhupada, as I wrote it for another blog, with the idea of exploring some of the misconceptions about what having a guru means. In that sense it is not a traditional type offering.