SHARING MY JOURNEY THROUGH HONEST REFLECTION IN WRITING, LIVING, GIVING, AND LOVING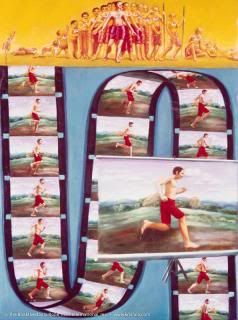 I have written so much about writing because it has helped me greatly in my development as a person and devotee. The process of writing forces me to think and reflect, an activity that doesn't come easily for me. I rarely took time to think or ponder the deeper questions of life—or my life—growing up, and didn't begin in earnest till my existential crisis between 18 and 19. Then, after taking up the life of bhakti at 19 ½ I went back to my old pattern of not thinking or reflecting about myself. This continued until I was forced to reevaluate my life and move out on my own at 33, which began my examining my life, trying to understand myself and healing from my past.
At that time, I began journal writing which was a process of self-discovery and beginning to find my passion (even as mine is very gentle and understated). I still have those journals which I continued for over 20 years, and I continue to keep one for helping me think on certain subjects. Writing a blog on Krishna.com 11 years ago brought my writing to another level, and while I don't consider my writing very well crafted, it has improved greatly over the years
Writing for a blog forces me to think, so even if no one reads what I write, it is good for me. What is of primary interest is growth on the human and spiritual level and how those two aspects of a sadhaka's (spiritual practitioner in bhakti) intersect. My wife and I joked last night that our household "news" was that we had to run the dishwasher—so that type of maintenance I don't share unless it has implications for growth, or has created some kind of challenge or given me some insights.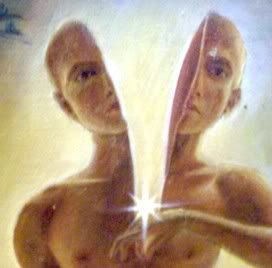 Actually, what is really news, is what I endeavor to write about, which is sharing my heart and reflections about how my life struggles or insights intersect with bhakti. We are all meant to do this— although we don't have to write publicly, a least we can write for ourselves, or at least think deeply about our life. Still, at least for me, writing helps me to go deeper and we could consider it a tool for introspection and self-examination. This is especially important if we are dealing with some major illness or change we are facing.
Writing about my cancer healing journey has been very empowering and also to some readers, which is gratifying for me. Currently, with the slight worsening of my condition, cancer has again forced me to be introspective and seek the reasons and lessons for this disease. Thus, rereading Carolyn Myss's book about "Why People don't Heal, and How They Can," and her other books, has been extremely illuminating and relevant, especially about the lessons for the 5th chakra, which is the location of the cancer in my body. She speaks of 3 levels of healing, Tribal, Individual, and Symbolic, which is a fascinating way to look at how our beliefs, or where we give our power and authority to, provide us the power to heal, or not.
Tribal power means the assumptions and values we get from our birth culture and family of origin, and also the religious or social group we have either been born into, or choose later in life. Individual power is the power we have from taking full responsibility for our life, not buying into the group think if it isn't in alignment with our values, and seeing how our beliefs and attitude determines to a significant degree what we attract or repel from our lives( for example, as taught in personal growth or the success philosophy). Symbolic power refers to spiritual power that comes from surrender to our higher power or conception of Divinity, and is true power based on our spiritual nature and dependence on God.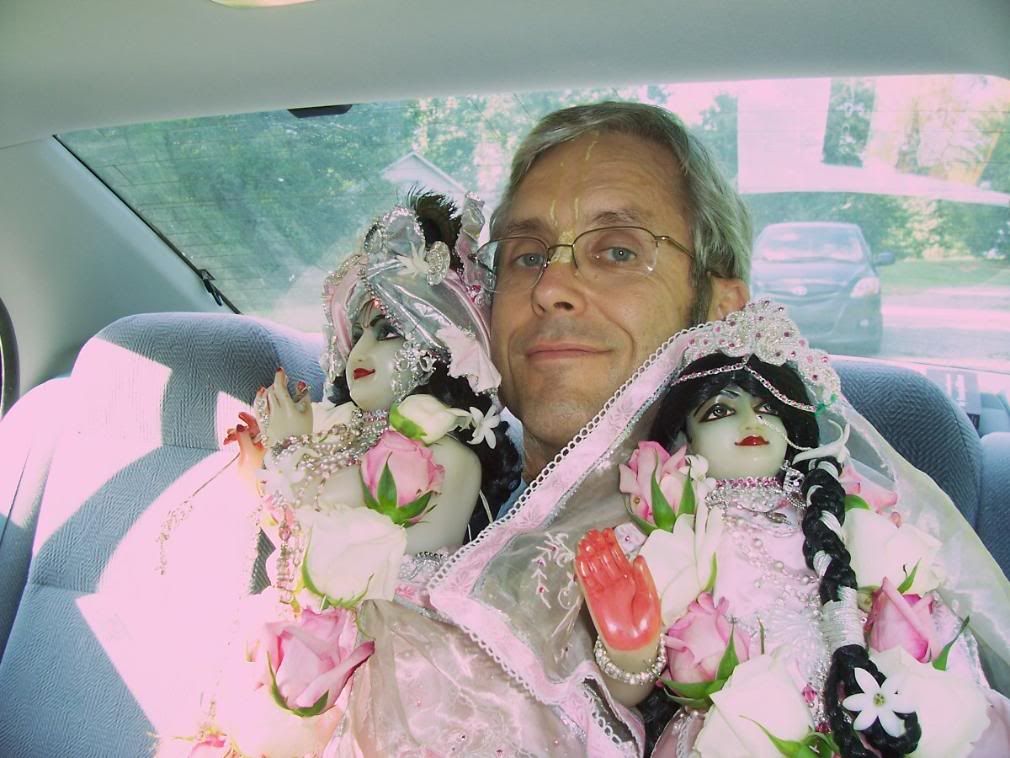 In the material world all our issues are surrounded by issues of power, not having it or trying to get it, being dominated by, or trying to dominate, others. As souls, being in the world seems to be about survival of the fittest, or trying to rise to the best position on the top of the achievement hill as a defense for feeling powerless. Ironically, this mistaken truth and aspiration to be materially powerful is actually covering the fact that the soul is powerful in proportion to its connection and relationship to its Maker. That Source, when we're aligned with it, has all the power we require, since we actually have no lasting connection with matter, but are meant to be a cooperator or Divine instrument.
I have much to share as I struggle for healing and seeing my part in the necessity of cancer in my life. The physical aspect of healing is much easier (though the discipline for me isn't easy, as I shared a few days ago) than the self-examination required to uncover the mental/emotional and spiritual aspects required for, or which block, healing, or what the complete "terms" are required for our healing, or we could say the price that's necessary. Again, as I have often shared, "healing" doesn't necessary mean cure from the disease, and may entail, after doing our best to create favorable conditions within and externally, accepting and preparing for death of the body.
Death is really not the worst thing that can happen, but not really living to our best and fullest capacity, is, even if that means only for a short time at the end of our lives. We have to live fully as a soul having a human experience, and as far as possible keep the spiritual goal in mind, factoring in that our body will die sooner than we may think, while endeavoring to understand who we are called to love, and what we are called to do, learn, and be. This is the exciting journey and challenge of our lives. Thank you for the opportunity to think about these topics and share them with you.

Login to post comments

2210 reads