Mayavada and Mayavadis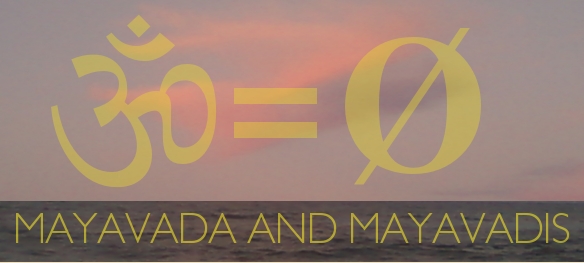 Mayavada is a doctrine which teaches that everything is illusion (maya=illusion, vada=teaching). Krishna consciousness, however, teaches that the total reality consists of the Supreme Person—Krishna—and His unlimited energies.
Mayavada philosophy rejects all forms and manifestations—as well as personality itself—as illusion. Advocates of this—mayavadis, or advaita vedantists—say that ultimately everything is "one," and that the perfection of life is to merge with the ultimate oneness and again become nameless, formless, and devoid of personality.
Mayavadi interpretations of scriptures like the Bhagavad-gita and the Srimad-Bhagavatam dismiss all names and forms of the Supreme Person as illusory, while emphasizing the impersonal aspect of the Absolute Truth.