ISKCON In Relation To People Of Faith In God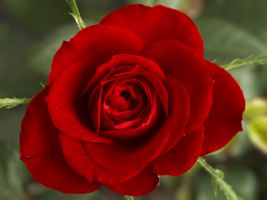 This document serves as the first official statement by the International Society for Krishna Consciousness (ISKCON) concerning the Society's relationship with other people of faith in God. It has been developed by the ISKCON Interfaith Commission and authorized by the GBC Executive Committee. The process of development included broad consultation with many respected devotees, eminent scholars and religious representatives.*
For ISKCON this statement represents an important step in the path of social integration and maturation. As ISKCON grows it is broadening its membership base and its influence, and therefore it must also accept a more global responsibility. ISKCON is the first global Vaishnava movement and as such feels that it has a need and a responsibility to address its relationship with other faith communities. This statement will serve ISKCON's members by providing clear principles, guidelines and perspectives for relationships with members of other faiths. For non-ISKCON members it provides a declaration of purpose and a significant basis for relationship.
Our specific reference to 'people of faith in God' is based on recognition that everyone, whether adhering to spiritual or materialistic philosophies of life, leads a life of faith. In this statement, however, we direct our concern specifically to those who have faith in a personal divinity, by whatever name.
In ISKCON we consider love of a Supreme personal God to be the highest form of religious expression, and we recognize and respect this expression in other theistic traditions. We respect the spiritual worth of paths of genuine self-realization and search for the Absolute Truth in which the concept of a personal Deity is not explicit. Other communities and organizations advocating humanitarian, ethical and moral standards are also valued as being beneficial to society.
ISKCON views dialogue between its members and people of other faiths as an opportunity to listen to others, to develop mutual understanding and mutual trust, and to share our commitment and faith with others, while respecting their commitment to their own faith.
ISKCON recognizes that no one religion holds a monopoly on the truth, the revelation of God or our relationship with God.
ISKCON's members are encouraged to be respectful to people of faith from other traditions and to see the need for people of different faiths to work together for the benefit of society as a whole and for the glorification of God.
ISKCON affirms the responsibility of each individual to develop his or her relationship with the Supreme Lord.
*Some of the consultants involved included: Prof. Frank Clooney, Prof. Kenneth Cracknell, Hridayananda Dasa Goswami, Mukunda Goswami, Tamala Krishna Goswami, Prof. Klaus Klostermaier, Dr. Julius Lipner, Shaunaka Rishi Dasa , Prof. John Saliba, Prof. Larry Shinn and Ravindra Svarupa Dasa.
(The rose photo alludes to a line from Shakespeare's Romeo and Juliet. In other words, the essence of a thing is more important than its name. Similarly, whether we call the Supreme Person "God," "Krishna," "Jehovah," or "Allah," we're talking about the same supremely wonderful, omniscient, omnipresent, omnipotent person.)