Primary Creation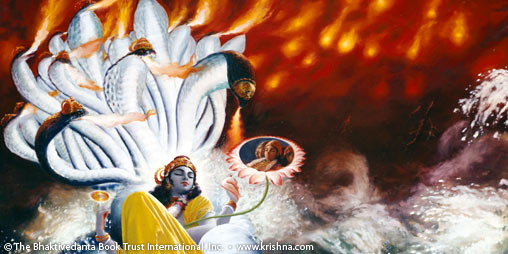 Once we accept the principle that the creation requires a creator, we can understand that the only way to learn about how He created the world is to hear from the creator Himself. In the Srimad-Bhagavatam, Krishna explains in detail how He, in His expansion as Maha-Vishnu, creates the material world from His own energy.
First, Maha-Vishnu transforms some of His spiritual energy into the primordial material elements. He then glances over them, activating them with the energy of time, which underlies all transformations in the material world. Matter then evolves from subtle elements (sound, form, touch, etc.) to gross (earth, water, fire, etc.)
Sound, the core element in creation, is considered the most powerful. By hearing and speaking spiritual sound—received from the spiritual world through the Vedas—we souls can achieve freedom from the material creation.